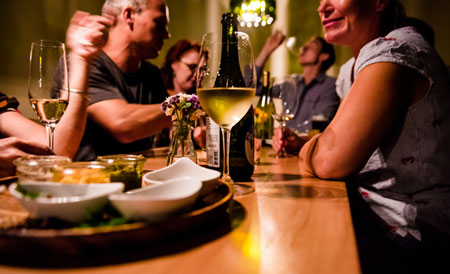 About Us
The name obviously combines cycling with wine- a pairing that may not be immediately familiar to many people in the more "car centric" parts of the country, but here in Portland it's a very natural fit. There's a fairly long tradition of cycling and wine in many parts of Europe. Maybe it's the air itself, but the cycling tours of Oregon's beautiful wine country are a great continuation of that tradition. We want to capture that spirit.
Wines with a Story:
Our wines; much like the grapes that are used to create them, are hand-picked, carefully selected from small-production, often family-owned vineyards who emphasize organic and bio-dynamic growing practices.
Each one has a story to tell. Whether it be about the particular part of the world they are from, the generations of families that tended to their vines, or the unique methods of wine making used to develop the distinctive characteristics that set them apart.
We enjoy searching out the little known gems. The "independent actors" of the wine world, if you will. They may not have marquee names, but they have all the depth, character and consistency you could want in a wine.
This allows us to provide a high quality product at very reasonable prices. That is our goal.